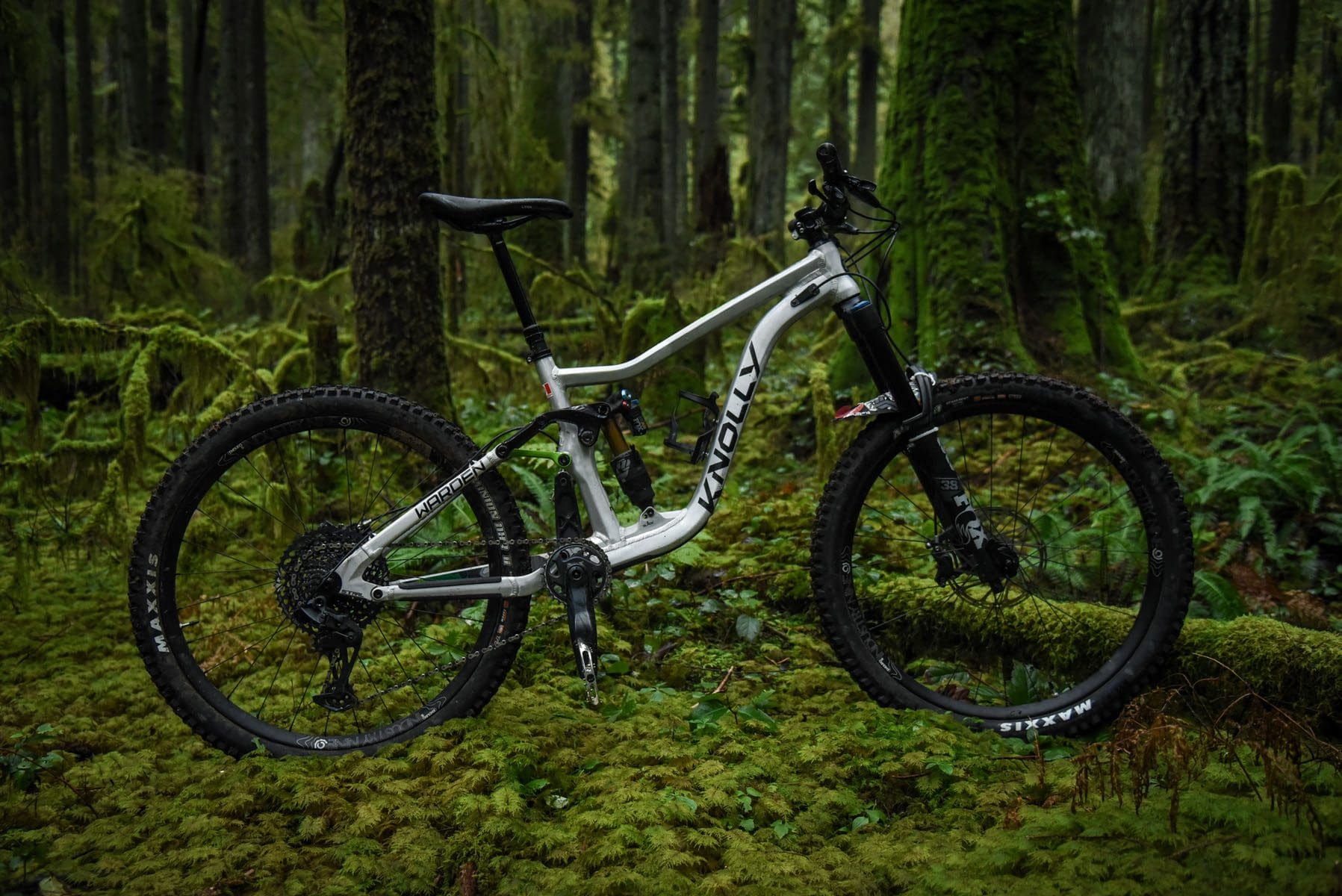 The Knolly Warden features a durable alloy frame with their patented Fourby4 linkage, delivering a massive 168mm of plush rear wheel travel, combined with a 180mm Rockshox fork. This bike features a 27.5″ wheels for fun and manoeuvrability.
The Warden is purpose built for the Whistler Bike Park and the flowing trails of A-line, Freight Train and Dirt Merchant.
Specifications
* Photos not representative of build spec.
Fork: Rockshox Zeb Ultimate 180mm.
Shock: Fox X2
Drivetrain: SRAM GX.
Braking: SRAM Code.
Wheels & Tires: 27.5″ with Maxxis DH Casing Tires.
About Knolly
Knolly Bikes' roots are based in South West British Columbia's mountain biking mecca, predominantly Vancouver's North Shore and Whistler. While you can't get a degree in "Mountain Bike Design" they come from a background that's about as close as possible: engineering physics, applications engineering and precision industrial manufacturing. Combined with (at the time we started) over a decade of riding experience on some of the most demanding trails in the world, it's no wonder that they see the mountain biking world in a different light than most other companies.
Knolly Warden Pricing
2hr
4hr
8hr
24hr
per day
3 days +
per day
5 days +
per day
Regular Pricing
$-
$140
$170
$200
$160
$140
Online Pricing
Save 10% Booking Online
$-
$126
$153
$180
$144
$126
Optional Add-Ons
Per Day
ADP
Accidental Damage Protection
$30
ARMOUR
Elbow & Knee Pads
$25
PREMIUM HELMET
POC Coron Upgrade
$-
What's Included
All our Enduro & Bike Park Rentalss include:
Free Rental Helmet
Free Bike Locks*
Maps and Trail recommendations
*not suitable for overnight storage, deposit required.
Accidental Damage Protection
Accidents happen. Ride worry free with our Accidental Damage Protection (ADP) add-on.
This optional protection will cover your bike for any accidental damage incurred during your rental.
Tuned for you
Our mechanic team go through all your setup details prior to every booking.
Service & Safety Check.
Suspension setup for your weight.
Tubeless tire pressures.
Your choice of Pedals.
Plus any other personal setup requests.