.frontline-1 {opacity:.2!important;}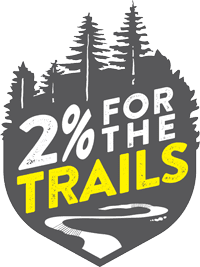 GIVING BACK TO OUR BELOVED TRAILS
Arbutus Routes trail advocacy includes our program 2% For The Trails amongst other contributions. Through the dedicated efforts of our local cycling associations and passionate trail builders we have the best mountain bike trails in the world. These trails are our playground and a significant economic driver for our whole community. We created 2% for the Trails to help put more resources back into our trails.
From our beginning we have supported the Whistler Off-road Cycling Association (WORCA) in sponsoring trail maintenance days, Toonie races, bike swaps and other local efforts. We have taken this a big step further and have created an initiative called 2% for the Trails. With this commitment we are donating 2% of revenue from all our bike tours and all Arbutus Routes branded merchandise. We are proud and excited to be donating thousands to our local cycling associations; WORCA, SORCA & PORCA to better support them in their mission.
It is our long term vision to inspire other local businesses to join us in 2% for the Trails or other local trail advocacy efforts. Together we can ensure better trails and more powerful cycling associations. Please join us! Reach out to connect with us.