The new year offers a great time to make goals for the year ahead. What better goal to add to your list than to build your biking community that is responsible for looking after the trails and events you enjoy. Each year you buy your local mountain bike association membership – great! You might also buy a trail pass for all the other towns you go and explore on your bike – even better! Your money is definitely appreciated and put to good use. But what else can you do to build your biking community?
My time on the board of Directors of Whistler Off Road Cycling Association (WORCA) was an amazing opportunity to see what happens behind the scenes; see how much work and different skill sets are involved, not just making sure the local community and visitors have amazing trails to ride, but also ensuring constant development and preservation of the wider biking ecosystem. The biggest thing I learnt is that association are built on passion and the desire to support the sport and local community. So all help is welcomed!
Most associations are run by volunteers, with a few paid part-time staff (if they are lucky). It is a lot of work, responsibility and commitment from volunteers. In Whistler alone we have over 200km of trails which receive around 533,000 rides a year, and 389 jobs are supported by mountain biking. (Source: 2016 Whistler Mountain Bike Economic Impact Study).
So how can you help? Here are a few ways you can get more involved in your local biking community, and offer more than just your membership fee: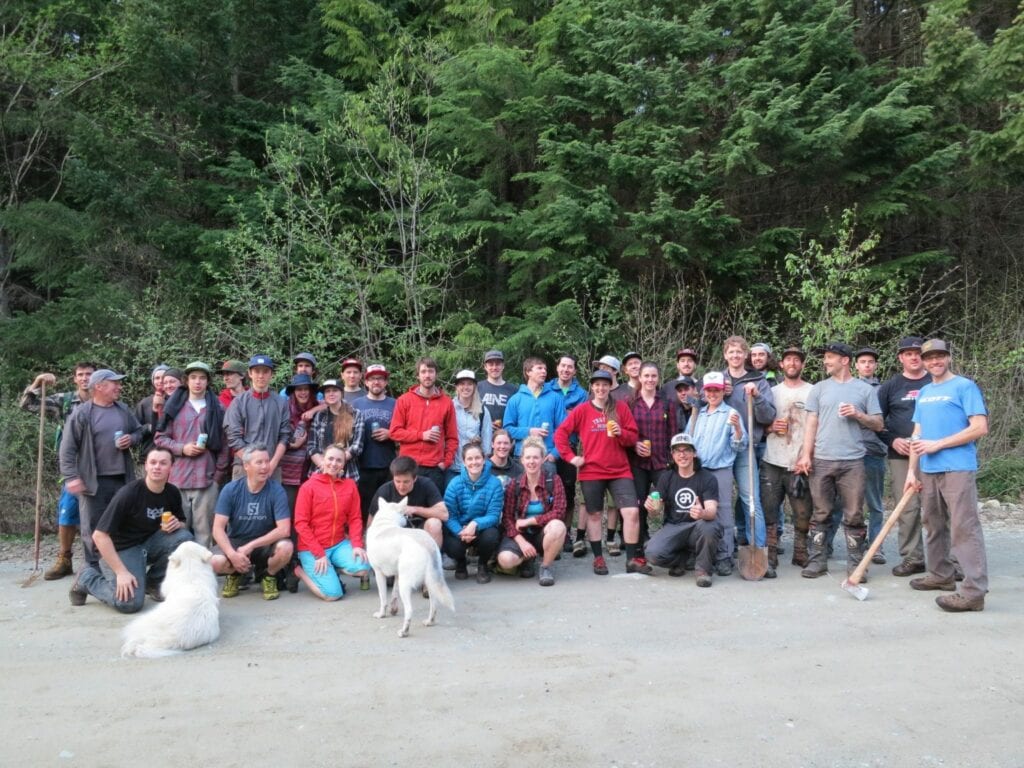 Trail nights
Local associations run official trail nights, which are led by an experienced trail builder(s). I'll admit, at first I thought I would be pretty useless at these nights, I didn't have any trail building experience and I wasn't great with tools (ie. accident prone). As the age old saying goes – many hands make light of work. I learnt how to use the tools and even more about how trails are built and maintained – they are very educational nights.
Everyone is welcome to come out and lend a hand. You'll be amazed at how much work can be accomplished in a few hours by a motivated group. The evenings are a lot of fun, a great way to meet others in the biking community, and normally finish with some beer, snacks, and chat. Plus, next time you ride the trail you worked on, it's really cool to see the fruits of your labour.
Trail nights are also a good way to channel the energy of anyone interested in building a trail. Instead of 'Rogue' trails popping up all over the place, requiring management and effort to make them 'legal'; recognized and established ones are kept in top notch condition for everyone to enjoy.
Fundraising
All bike associations, like not-for-profits and charities, are funded from numerous different sources and contributions. Simply put, the more money the association raises, the more they have to put into projects. Funding sources include grants, government spend, donations, membership sales, sponsorship, events, product sales…there are a lot of potential revenue streams. Most involve a lot of research and paperwork. This can add up to quite a lot of time with so many potential sources out there.
If you have any experience with grant applications, or are pretty strong at research, writing and paperwork let your directors know. Another simple and fun fundraising task is the selling of raffle tickets. For example, each year WORCA puts together a raffle with some pretty impressive prizes. The tickets are sold for a few months at local events around town. Take a book and sell them in your office, at a local ride, to your friends, or even to your neighbours.
WORCA also host the annual Bike Swap. This is a huge operation normally spearheaded by a volunteer helped by the Board. Each year WORCA need personnel to help run the event. If you have any cash handling skills, knowledge of bikes or generally would like to help out for a few hours, let them know!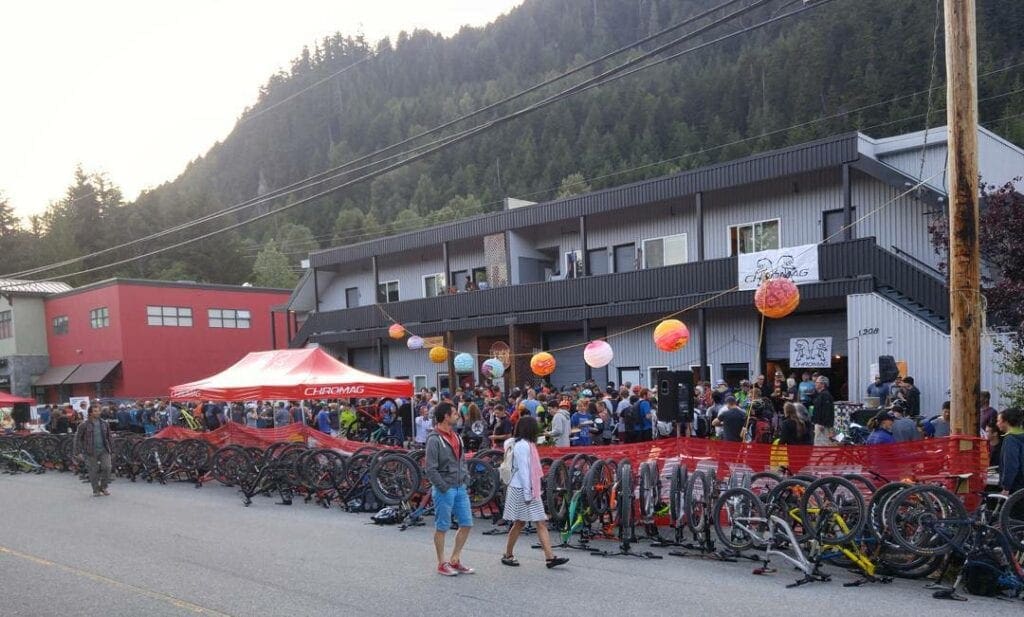 Events
Associations will host numerous events and races during the year, all with the aim to develop the community and add some revenue. WORCA for example run a weekly toonie rides and host a few annual special events/races, like the Westside Wheel Up.
A lot of time and effort goes into organizing and putting on these fun gatherings, so the more people that help out the better they normally are. Pre, during and post help is always welcomed! If you have any experience throwing a party or event, let your local bike association know. The organizers will need help getting prizes, marshalling the course, sorting the apres, setting up the course, picking up the beer, getting word out about the event…so many jobs.
Admin
..and so much of it. Every association has to have lots of paperwork for insurance and legal reasons, and that paperwork needs to be sorted and filed.   Similarly data entry – WORCA, like many associations, has a lot of data about trails and it's members, which if maintained in a database could be used for many other incentives and help with fundraising.
Consultation
Every association is run by volunteers doing their best to oversee their area. However board members always appreciate some guidance from an expert on some topics, especially the behind the scenes not bike related stuff, i.e. legal, financial. You may be able to highlight something in minutes that would have taken hours, and free up more time for the Director to address other issues.
Sponsorship and donations
As mentioned above, fundraising is really important for any not-for-profit and/or charity. The more money received, the more the association can do; all projects need financing.
Donations of all sizes are welcome and suggestions on how you would like your donation used are happily received. Similarly, if you have a contact that might be interested in a sponsorship and/or a donation reach out, make an introduction and start the communication between the association and company/individual.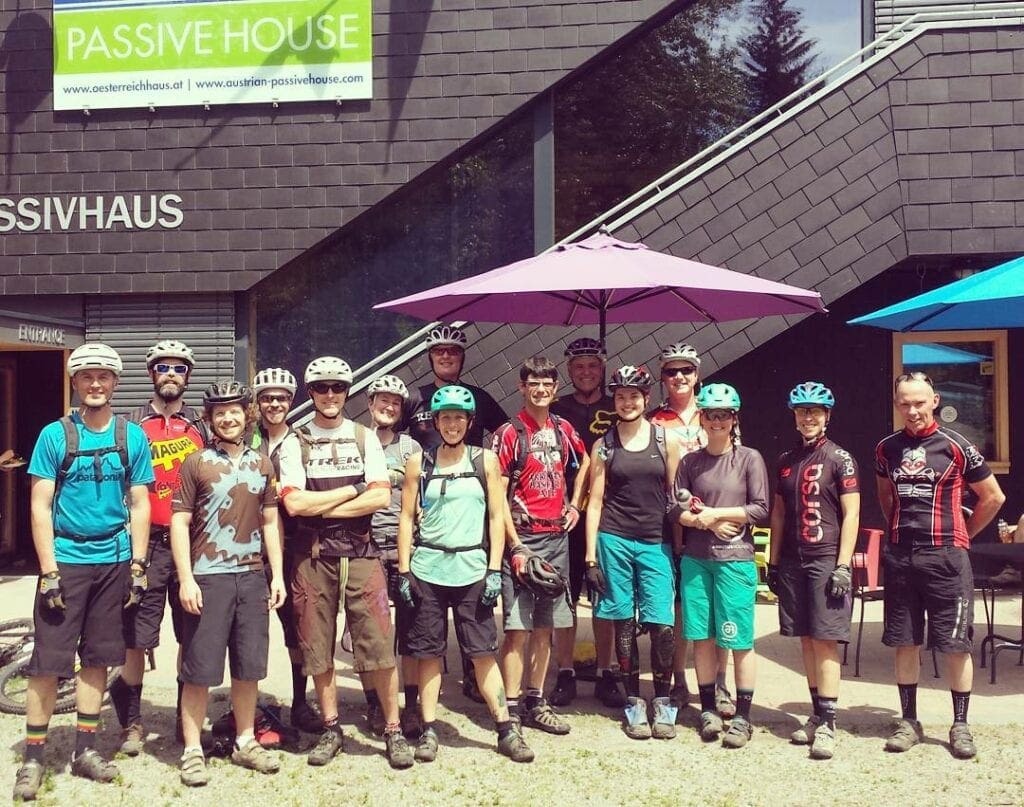 AGM
If you are interested in what your local association is up to in general, make sure you attend their AGM. This is a good time to hear all the behind the scenes action that has happened and what is planned for the future. It's also a good time to have your say and input on the association you support.
So now you have some ideas of how to get involved, check out your local bike association's website for events and news, and email them letting them know how you'd like to help out. There are always a number of wish list items on the back burner that any association would love to get to if they had time…
I'd advise to send them an overview of who you are and what skills and experience you have, kind of like a resume. And if you have a project in mind send them a brief. All help is welcome!
Get in touch with your local club
Whistler WORCA
Squamish SORCA
Pemberton PORCA
Vancouver NSMBA
Victoria SIMBS