Putting the Mountain in Mountain Biking.
Covid-19 and the closure of many interior exercise options has created an undeniable boom in mountain biking. So many new and returning mountain bikers are out enjoying trails, building new trails, supporting our local bike stores, and enjoying the benefits of being outside on two wheels. Concurrently, bike parks (like Whistler-Blackcomb) have been building thousands of new kilometers of new accessible trails for these new and returning riders. Bike companies have been working around the clock to bring us new innovations to make our bikes climb faster, descend easier, jump further and break less. What an incredible time to be a mountain biker!
However, recently a couple friends and I were debating whether there was still any 'mountain' in mountain biking. Sure, we all ride up-and-down mountains but what about the adventure of going to the 'mountains'?
Few places in the world let you ride a mountain bike in a way that a mountain bike should be ridden like the Chilcotin Mountains. The Chilcotin Mountains are just a short-paved drive, a long bumpy gravel drive, a medium length walk, and a float plane ride away from the Arbutus Routes store in Whistler.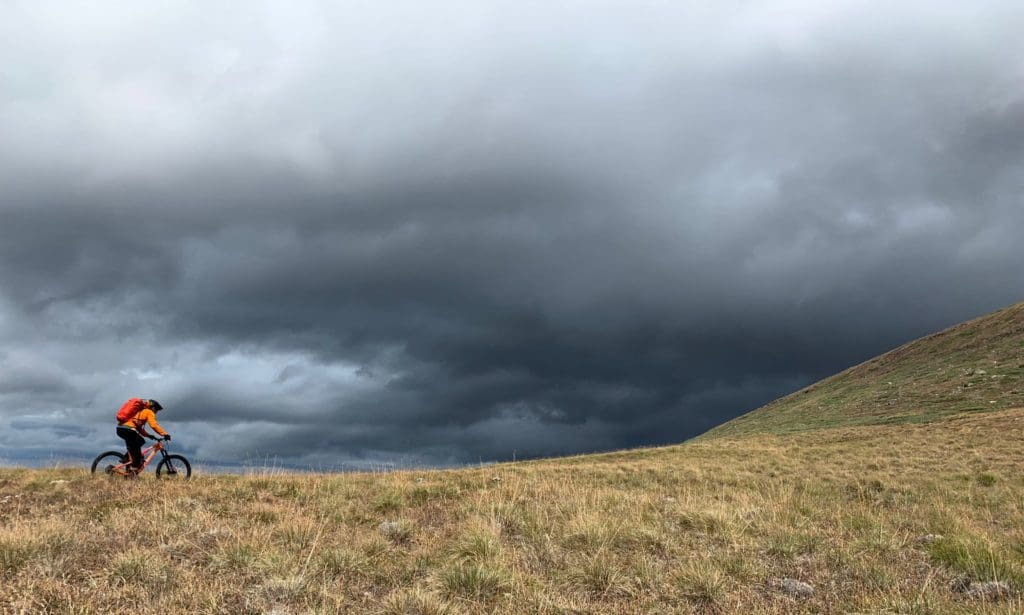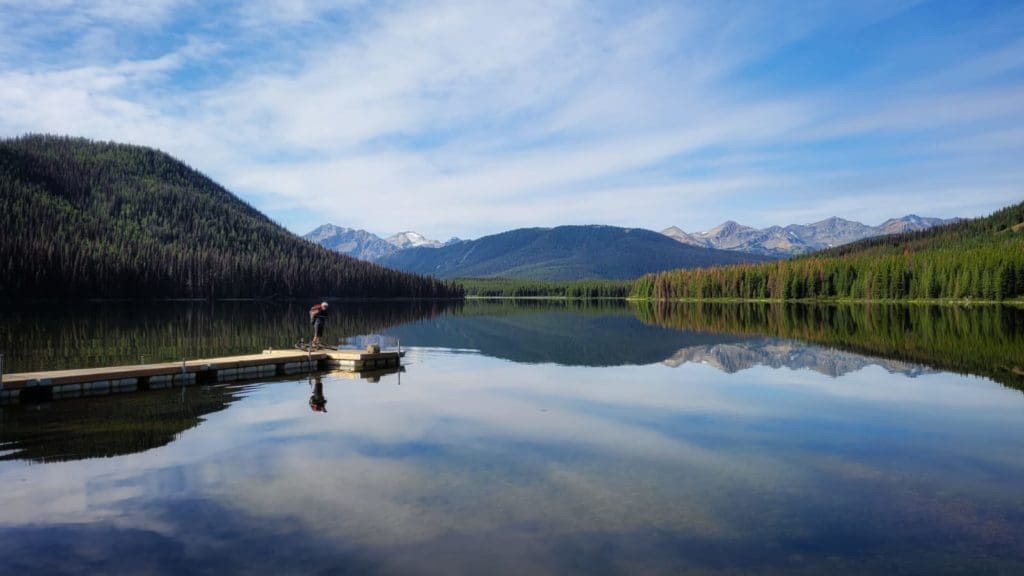 Recently, a few Arbutus Routes friends and staff returned to the Chilcotins to return to the basics of being on a bike in the mountains. We rode bikes, we pushed bikes a lot, we did left-and-right turns, we shouted with the shear joy of bikes in wild spaces, we got lost, we got really tired, we ate delicious food (thanks Tyax Adventures), and all reminded ourselves how lucky we are to have found these things called mountain bikes. We also took some pictures and wanted to share them with y'all.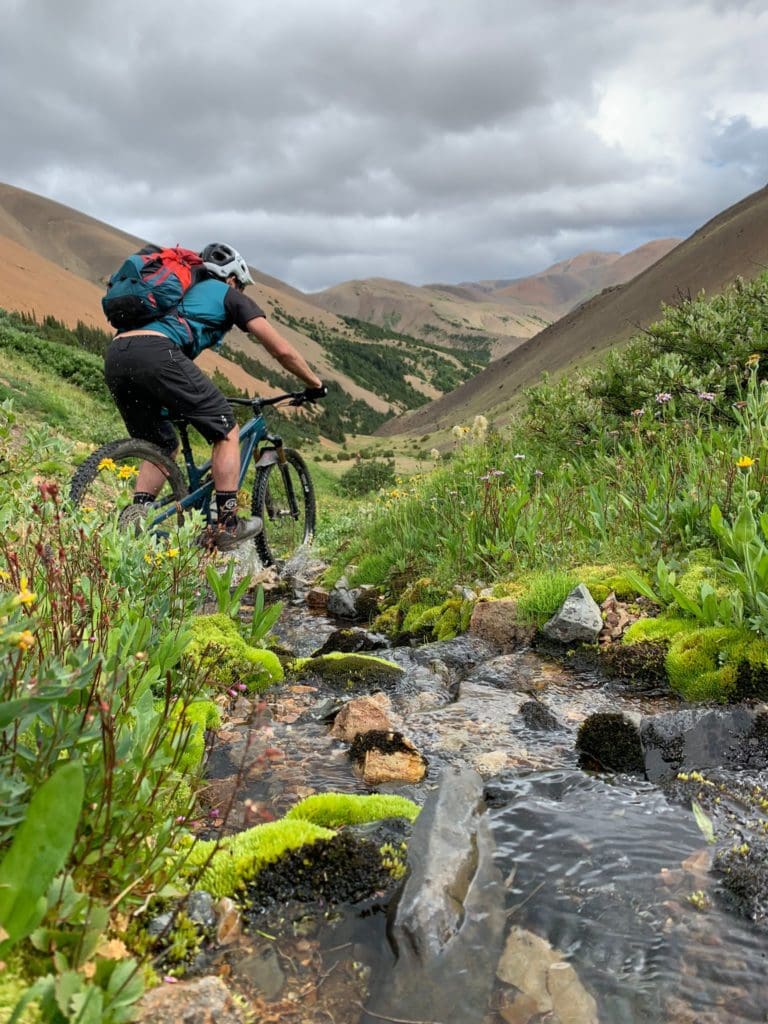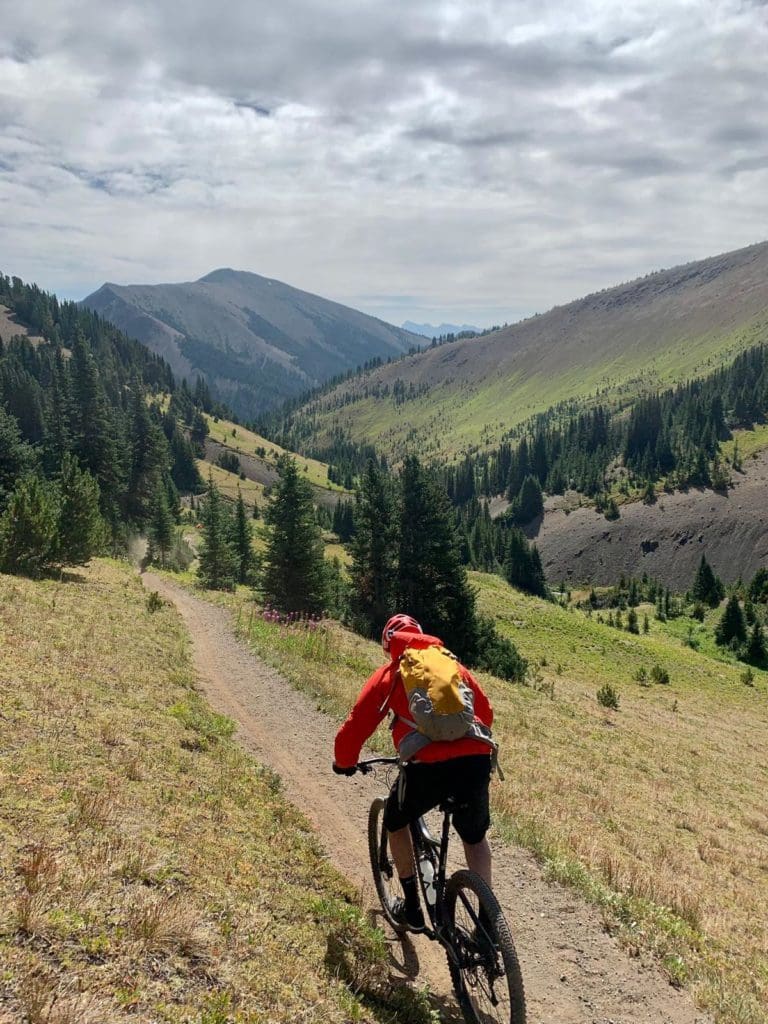 Lessons and tips:
Days on the bike are long in the mountains. Enjoy them, no point in rushing past the most incredible vistas just to get a digital trophy. Might be a few years till you get back to enjoy the view again.
Always take a few extra granola or energy bars. You never know exactly how long the day might be…
Solid dependable tires are well worth a few extra grams in weight. While the nice light XC tires might feel like the right choice, solid reliable tires are a better choice. Nothing worse than being on the most incredible descent and having to be tentative with your riding due to a lightweight tire.
Extra brake pads, cables, hangers, zip ties, duct tape, quick links and beer is always recommended.
Hiking with your bike is kinda like mountain biking. Just a sucky version of mountain biking. Enjoy the suck. The descent will be worth it.
Tip your guide, be friendly to other trail users, and pass on the stoke.